Don't Forget Your Roots T-Shirt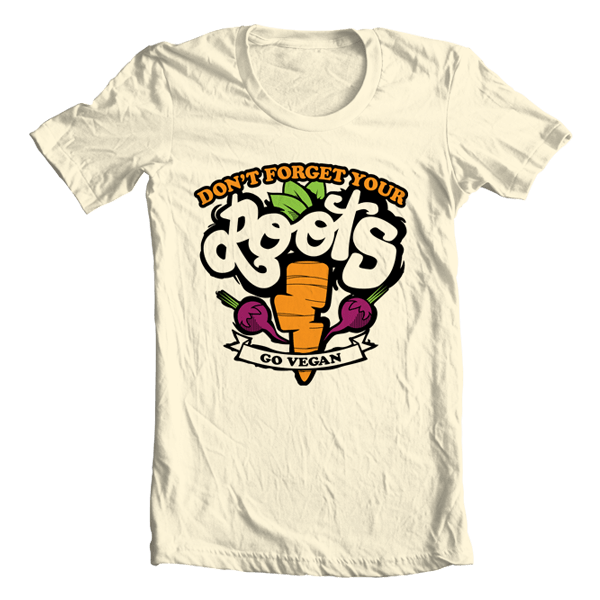 Four-color, screen printed t-shirt design for Cosmo's Vegan Shoppe. Unfortunately, Cosmo's decided to close up shoppe in 2012, but the shirt lives on, if you can find it.
The fine folks at Cosmo's are now the driving force behind Atlanta Veg Fest, so definitely check that out.