Not Food Pyramid T-Shirt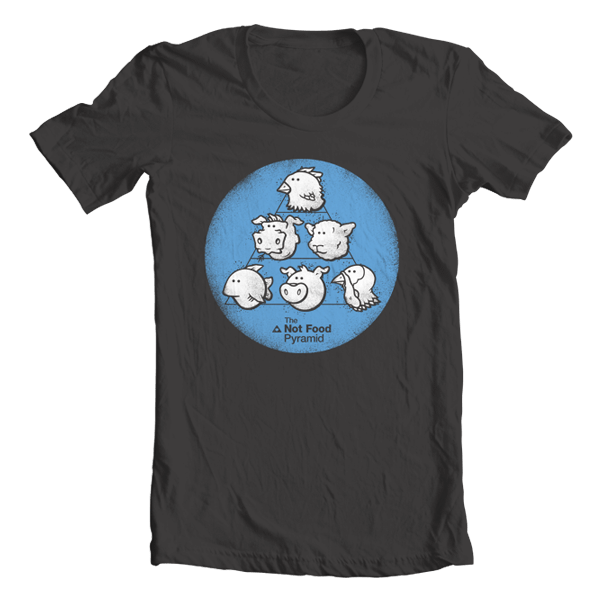 Two-color, screen printed shirt design to benefit the first-annual Atlanta Veg Fest. The idea is a take-off on the classic "not food" shirt from years ago combined with the old Food Pyramid concept that has recently been put out to pasture. From the Atlanta Veg Fest site:
To help raise funds for the first Atlanta Veg Fest, we are pleased to present this limited-edition shirt designed by local vegan artist Tony Price. It's also available as a tote bag.